Tried Watercolour?…Recognise any of these statements?…..
Where's my painting gone? That looked great when it was wet!
Why can't I do this? It looked so easy in the video! What am I doing wrong?
Why does my painting look so tight (boring!)!
How do I get those fantastic textures I keep seeing in everyone else's paintings?
Oh my god what is that great big cauliflower thing in my sky!
The guy in the book said I can't correct anything but I've made a mistake!
Look at the comments above. Have you found yourself saying anything like this lately? Well if you have you need to come and take one of my workshops. My workshops are all about helping you get back to having fun with the medium and actually getting it to do what you want it to do.
I will help you to see why some of the things you may have been shown previously are the very things that are stopping you from progressing and I will also show the simple techniques that I use personally. In fact every painting you see on this web-site has been produced using a combination of the very techniques that I will teach you. Sound Good?
During each workshop I will demonstrate and pass on the very techniques that I have employed in my own painting for the last twenty odd years that enable me to produce watercolour landscape paintings full of atmosphere, drama & texture. I will also show you how to recognise when it can be beneficial to ignore the so called rules of watercolour and show you how much fun the medium can be once you learn to loosen up a bit with it.
Wow what a workshop! You certainly opened my eyes. I didn't realise just how much all the little habits I have picked up have stifled my progress. As you said on Saturday we all just assume that because it's in a book that it must be how things are done and never think to question it.  I have a feeling that me and watercolour are going to become best buddies again lol - Dave Stockton
Greg has a refreshing, almost rebellious approach to painting with watercolours, flying in the face of the "rule books".  From large format canvass through broad and chunky brushes to scraping with a blade his approach certainly gets the attention of the room and invites questions from the audience.- Grange Art Society
Thank you for a great painting course I really enjoyed it. I thought I would learn a couple of tips for painting watercolours but had my painting world turned upside down.
You answered many of my half-thought questions for which I hadn't realised that I was looking for answers.
I was heading towards being a watercolour purist but you have opened up the door for me to a wider interpretation of applying the media.
Its going to take a while to incorporate my learning into my new paintings but I am looking forwards to the challenge with supercharged vigour.
I now understand why your courses are so popular. Thanks again. - Brian Gilbert
Just thought you should have another "thank you" for the great workshop you did for us at Knott End. The feedback was excellent at the following meeting  - Over Wrye Art Society
Hi Greg just a quick email to say thank you so much for the wonderful workshop yesterday. I was nearly ready for throwing my watercolours in the bin but you have shown me the way forward. Thanks for sharing your approach & experience and see you next year! - Debbie Falson
Thank you on behalf of all members who attended your demonstration a couple of weeks ago.  I have just had the glowing report from Gwyn after today's meeting.  Everyone enjoyed it and felt they had picked up lots of tips on technique.- Morecambe Bay Art & Craft Society
We all enjoyed your demo and definitely learnt things we didn't know before.  You went a long way to de-mystifying watercolours for some of us, and those of us who tend to steer clear of this medium went home with a resolution to try it again..- Grange & District Art Society
Hi Greg Just wanted to say many thanks for a really enjoyable and informative day yesterday. Must admit my stomach sank when you revealed "our painting"! LOL! However, you shared your tips and techniques and it happened which made for a great day in a great venue. Thanks for the inspiration!  - Jackie Maher
I just wanted to drop you an email to say a really big thank you for the watercolour workshop I recently attended in Coniston, It was fantastic!!
Ever since meeting you & seeing your work I have been inspired to paint the mountains, as I spend as much of my spare time as I can photographing & walking the fells, but never thought I could ever paint them, so I am really chuffed to have found such pleasure in doing so. - Nicky Simmons
A belated thank you for a very enjoyable day on Saturday at the workshop. The best Christmas present in a long time. Thank you! - David Berry
Hi Greg,   Thank you for your  waterfall demo, we all enjoyed it and hopefully helped us all to loosen up, you made it look very easy,  needs lots of practice!  We hope you enjoyed the evening and the 'banter', we did!  - Bolton Art Circle
Thanks Greg for a really brilliant workshop where I learned so many new techniques and also areas where I was going so wrong in my current work.
Everything was so easy to follow and your demonstrations brought everything into reality.
The rule books have been discarded!....Cheers once again! - Neil Roebuck
I will provide watercolour paper and a drawing board for you to use on the day so all you need to bring is yourself, your usual watercolour paints & brushes and an open mind and I guarantee that you will have fun, leave with a painting that you are hopefully proud of and more importantly an armoury of tips & techniques that will help to ensure your future progress with this wonderful medium!
FAQ'S
Here are a few frequently asked questions. If there is anything I have not answered feel free to click the live chat button at the bottom right of the page and you can ask me direct.
Are the workshops suitable for beginners?
Short answer - YES!  Although it helps if you have had  a little experience with watercolour previously it is not necessary and indeed I have had people who have never painted before attend and walk away with a completed painting they were proud of at the end of the day.
What materials would I need to take part?
I will provide everyone who attends with paper and a drawing board that they can work on for the day. With regards to paints & brushes - just bring what you have.
I try to discourage people from going out and buying a load of kit for a workshop as they may never use it again. If you do want to use the same colours as me I send out a short info pack 1-2 weeks before each workshop that has all those details.
I also have a range of quality materials on sale on the day at a discount should you wish to add to your arsenal! 
Is there disabled access?
I usually hold workshops in the loft which is accessed by a set of stairs that run around the side of the building that the cafe is in. Although there is a hand rail and the stairs are not steep they can be a little slippy sometimes when wet.
Those with limited mobility can be dropped of at the gate where you are just a few yards from the bottom of the stairs rather than trying to negotiate the stairs from the carpark.
If you have any further questions regarding access it is advisable to call Brantwood directly who will be more than happy to answer any questions you may have. (Brantwood's contact details can be found below)
Where and when?
My workshops are held at Brantwood on the eastern shores of lake Coniston.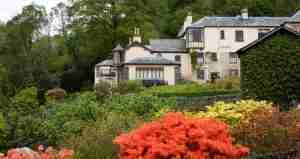 Brantwood was the home of the late John Ruskin victorian art critic and patron of the arts and this idyllic location has provided countless artists with inspiration over the years. Which makes it a great venue for a workshop.
Below are the dates for my next Watercolour & Soft Pastel Workshops. Please note that places are limited and workshops are usually booked up very quickly so please book early to avoid disappointment.
We start the day at 10am and finish at 4pm with a break for lunch and you can either bring a packed lunch with you or if you fancy treating yourself (and why not!) you can can visit the on-site café/bistro which sells a tantalising selection of snacks & light lunches.  Tea & coffee etc will be provided throughout the day by me free of charge and I will even throw in a chocolate biscuit or three.
An information pack with more details and directions (map below) will be provided by email before your chosen workshop date but if you have any questions  before you make your booking please feel free to either contact by email or phone me on 07926161652.
I look forward to meeting you!
Venue Address:
Coach House Loft
Brantwood House
Lake District National Park,
East of Lake,
Coniston
LA21 8AD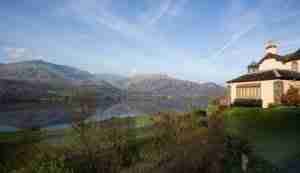 So why take a watercolour painting workshop with me?
Well, I have painted in watercolour for over 30 years now and have only ever painted landscapes & seascape.  I did not go to art college so have been free to experiment without the constraints of a formal art education so to speak and this has allowed me to focus completely on developing techniques that enable me to portray the landscape in watercolour as efficiently and convincingly as I can.
I am regularly booked to provide demonstrations & workshops for art clubs & societies across the U.K and these are always well received because I make a point of showing people that watercolour does not have to be difficult if you just adjust your approach a little.
As a professional artist I make the bulk of my livelihood from the sale of my work so I do not teach because I have to but rather choose to teach as a way of hopefully passing on what I have spent two decades plus learning.
I love what I do! And, if through teaching a few workshops I can maybe in some small way help one other person pursue their dream to become a working artist then I will be a very happy guy.
Maybe that person might even be you?
Lake District Watercolour Landscape Workshops - Take Your Watercolours to the Next Level!